These are a few of my favorite things – July
Hello everyone! So this is it, july is almost over and I'm pretty excited. It's been a very, very busy month and the extremely high temperatures didn't make it any lighter, but I can't say I'm not embarassingly happy right now. Why you ask? Let me tell ya…
ANCIENT BARDS AT WACKEN OPEN AIR 2015
I know I haven't been there yet, but I think I can't go wrong if I nominate in advance going to Wacken Open Air at the top of the favorites of the month, can I? I'm so excited I can't wait to leave and live this incredible experience with my beloved bards! We will play on the Headbangers Stage on July 31st at 11.55 am. Will you be there? I hope to see many of you!
FINISHING MY EXAMS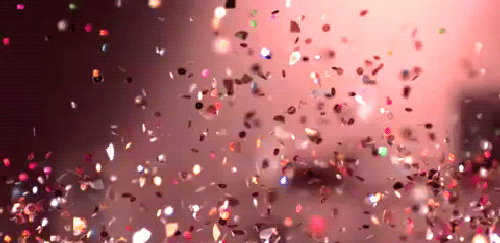 My studies have been a huge and uncomfortable part of my life for the last 10, yes, 10 years. Pursuing my passion while studying to become an building engineer and architect hasn't exactly always been a piece of cake, but now I can proudly say that I have finally finished all my exams! I am so relived, I smell freedom, all I have to do now is to finish my thesis and then I'll be able to graduate, once and for all. Yay!
SAMSUN NX MINI
I've been meaning to get a new camera for a while, and I finally found an interesting one. The Samsung NX Mini is what I was looking for, a small camera with a large flip up touch sceen, a wide angled lens and wifi connection. I got it in the mint color and it looks really nice, I'm sure i twill be a great companion during my travels, I might even be vlogging now! I haven't tested it properly yet so I can't give you insights on the image and video quality but I've read nice revews. We'll soon see how we like it!
REJANE AMAZON FOREST RADIANCE DROPS
My hair tends to get dry so I like to use an oil to give it some hydration. I normally use macadamia nut oil, but it is very thick and can look heavy so I wanted to try something different. This is a radiace treatment with oil of maracuja, brazil nut and cupuaçu extracts. I like this product a lot, it's very lightweight and it smells heavenly! You only need coulpe of pumps on towel-dried hair and then you can go ahead with the styling. Perfect shiny hair that smells amazing, done!
BABYLISS SECRET CURL
This one's actually my mom's, I borrow it from time to time. I can't deal with hair, I use good shampoos, masks and oils, but other than blow drying it or using a straightener I can't do much with it. I've always loved some nice curls and last time I went to the hairdresser I got obsessed with waves. Babyliss' Secret Curl is the perfect tool for dummies like me, it's even easier than using a curling iron, you just give it a chunk of hair and it does all the work!
IN THE STUDIO
I was so happy to partecipate in the recording of the backing vocals for Trick or Treat's "Rabbits Hill pt. 2", I had fun with Alle Damna and Simone. The tracks are the bomb, I can't wait to hear the record!
ULAY OH
I'm sure lots of you have already seen this because it went viral, but I have to post it anyway, I've watched it a thousand times and I almost cried every single time. How I Became The Bomb wrote a song about this meeting between two lovers, artist Marina Abramovic and her former lover Ulay, and then created a clip with the images of the actual meeting. I love it, it's deep, personal, powerful and violently intimate, in my opinion the song perfectly captures and frames the moment. I love their eyes.